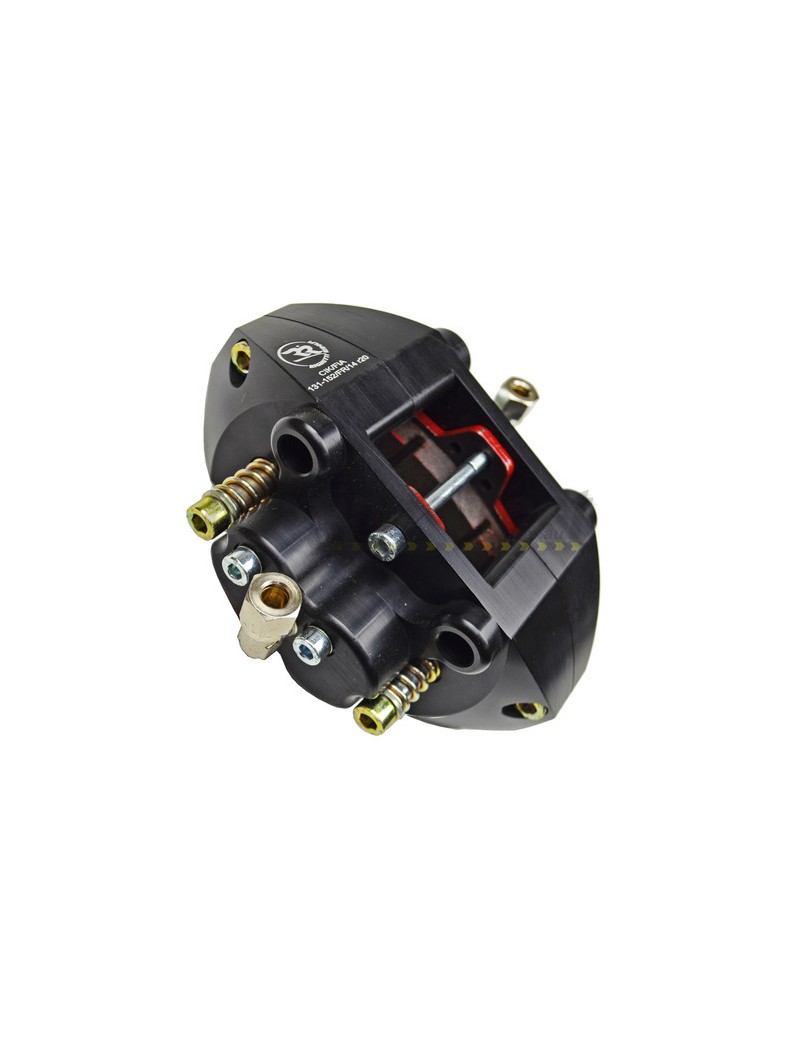 
Brake Caliper 4 Spot Black Italian Made
Brake Caliper 4 Spot Black Italian Made
Made by Righetti Ridolfi
Easily adapted to most euro brands of karts
4 SPOT PISTON operation which
acts directly onto the brake pads.
The retaining bolts on each brake
pad act as a return spring setup.
That means that when you release
the pressure from the brake pedal
the two spring retaining bolts pull the
caliper pistons back into the caliper body
releasing the brake pads from the brake disc.
MEASUREMENTS
Height - 110mm
Width including Hydraulic fittings - 150mm
Mounting Hole width - 72mm
Mounting Holes - M10 Size Bolt with centre distance of 60mm
Width from Brake Pad at disc side to Mounting Hole - 28mm
Piston Size - 30mm
16 other products in the same category: