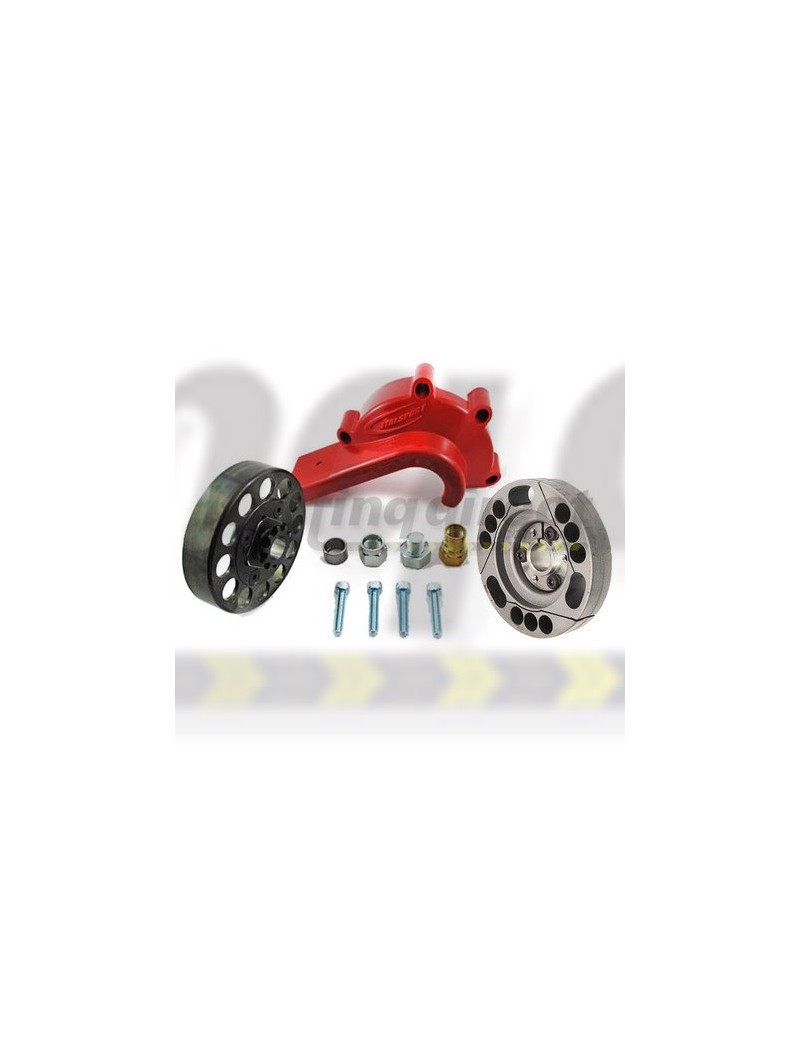 
Kart Clutch Short Shaft 10 Tooth Yamaha KT100 S - Italsport Red Clutch S - NEW MODEL
ITALSPORT RED CLUTCH 10 Tooth Sprocket
GO KART CLUTCH YAMAHA SHORT SHAFT
Yamaha KT100S ENGINE Short Shaft
THE LATEST 2021 HARDENED METAL SHOE Similar to Rotax clutch design.
Superior clutch material which is low maintenance.
Low maintenance clutch with more life than pervious model.
ITALSPORT RED FOR YAMAHA KT100S & KT100SD ENGINE
This is a brand new Italsport Clutch with everything included
Suits : Yamaha KT100S engine - CLUBMAN
Instructions included.
This new improved version doesn't need
to have the idle bearing as regularly lubricated.
A sealed roller bearing, so it is prepacked
with grease for longer life.
12 Months Manufacturers Warranty
If you have a Clubman check to see if you have a Yamaha KT100s with a short shaft as there are 2 models
How to check:
The sprocket nut thread is 12mm SHORT SHAFT
The sprocket nut thread is 10mm LONG SHAFT - not this clutch
P/NO EPY900
16 other products in the same category: