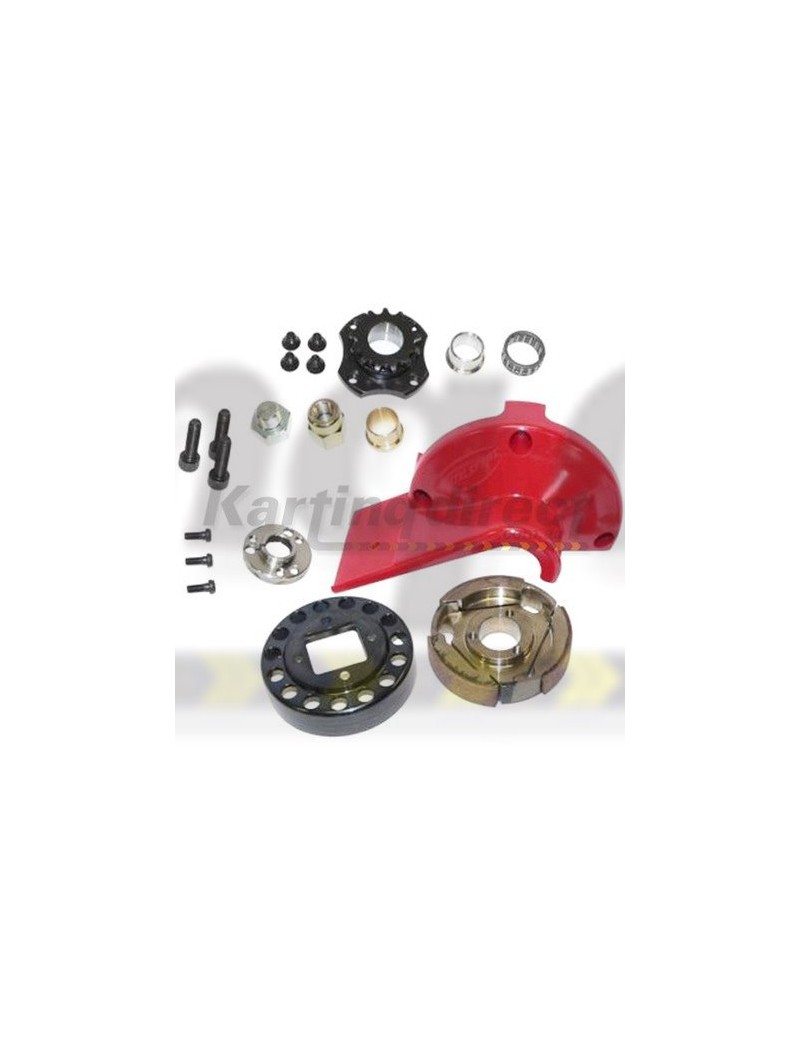 
Red Clutch Yamaha KT100J Yamaha J 13T Clutch
ITALSPORT RED CLUTCH 13 Tooth Sprocket LONG SHAFT
GO KART CLUTCH YAMAHA J - LONG SHAFT
Yamaha KT100J ENGINE
THE LATEST 2021 HARDENED METAL SHOE
Similar to Rotax clutch design.
Superior clutch material which is low maintenance.
Low maintenance clutch with more life than pervious model.
ITALSPORT RED FOR YAMAHA KT100J ENGINE ALL ARE LONG SHAFT
This is a brand new Italsport Clutch with everything included
Suits : Yamaha KT100J engine Clutch
Instructions included.
This new improved version doesn't need
to have the idle bearing as regularly lubricated.
A sealed roller bearing, so it is prepacked
with grease for longer life.
P/NO EPY951
16 other products in the same category: