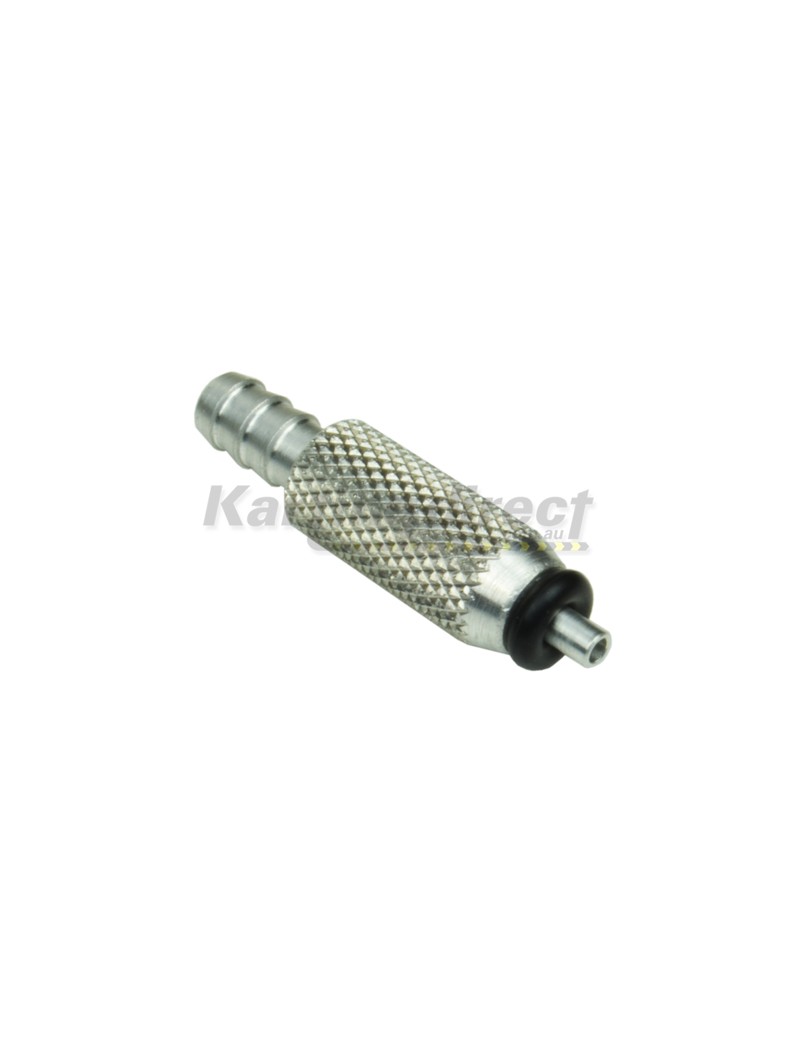 
Kartelli Pop Off Gauge Adaptor
Inlet Lever Height Gauge For:
Walbro Carburetor
Tillotson Carburetor
Tryton Carburetor
and similar that have a metering lever arm
IAME KA100 REEDJET
IAME X30
IAME RL Leopard
Yamaha KT100S KT100SE Clubman
Yamaha KT100J
For setting the Inlet Lever Height On Carburetors
This Kartech gauge has different increments on it.
0.8 1.0 1.2 1.4
Most Professional engine builders use them.
To set the height of the metering lever arm, which bends over time,
Remove the top layers off the carburetor to expose the level arm section.
Measure the gap between the top of carburetor body, using the level gauge as a straight edge running across the top of the carburetor body, to the height of the end of the lever
You can move the gauge to see which height corresponds
To your lever height
With NO GASKET IN PLACE and measured below the top of the carburetor
KA100 is about 1.2mm
X30 is about 1.2mm
RL Leopard is about 1.2mm
PRD Fireball is about 1.4mm
SQ CHEETAH is about 1.4mm
The KTJ is about 1mm
The KTS is about 1mm 1.2mm
These are just BALL PARK setting and by experimenting slightly higher or lower will get your carby perfect.
YOU WILL ALSO NEED TO SET the BLOW OFF / POP OFF PRESSURE.. And we have that kit also available below
Inlet Lever Height Gauge For:
Walbro Carburetor
Tillotson Carburetor
Tryton Carburetor
and similar that have a metering lever arm
IAME KA100 REEDJET
IAME X30
IAME RL Leopard
Yamaha KT100S KT100SE Clubman
16 other products in the same category: